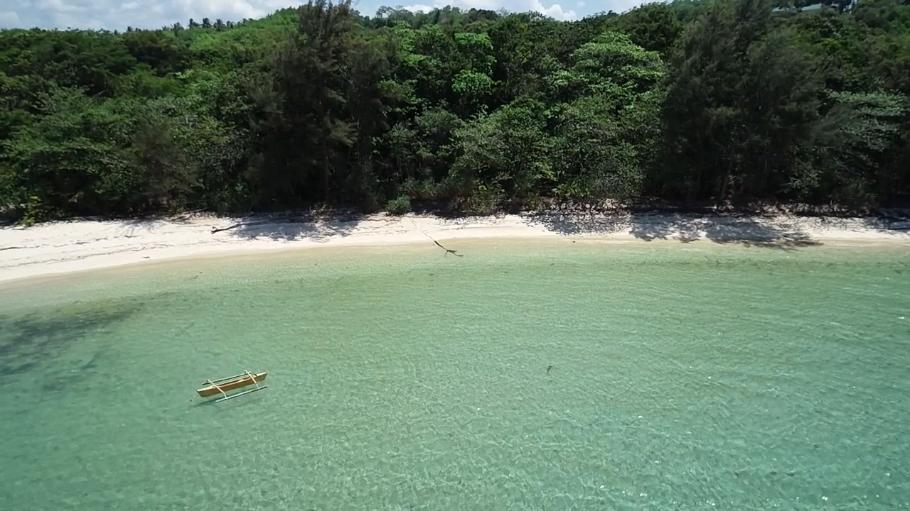 Outstanding Coastal Property with beach front for sale / long lease

- kudat, Sabah, Borneo (East Malaysia).
Wide beach frontage, rainforest, river & ponds - an excellent opportunity :
Either as it's currently enjoyed - a comfortable sea front home for family & friends,

or
as a superb piece of Malaysian Real estate through which to open a wide variety of tourist based Borneo business' with a walk-in ready-made upscale Guest Lodge potential.

Would also serve well as a Plantation headquarters.
All the heavy lifting has been done - just move in, put your own on stamp on things, and enjoy.

Location :
This property, named Marudu Breeze, is situated 25 kms from the friendly town of Kudat, on the Northern tip of Borneo, a coastal gem 2kms off tar along a well maintained gravel road passing through the charming Kampung (village) of Suangpai.
This road was upgraded in December 2018.

For a satellite view of the development location please enter the following link into your browser :
https://zoom.earth/#7.016563,116.770366,20z,sat
Property overview :


150 metres of beach front, picturesque stream & river winding through lush jungle floor leading up a 100 metre reinforced concrete driveway to the terraced hilltop Lodge which overlooks both the South China and Sulu Seas.
Upper Terrace – completed in 2010, this fine Coastal home comprises four spacious bedrooms, four bath rooms (2 in the main house and 2 in detached guest rooms), reception, generous kitchen, walk-in pantry, lounge, impressive outside entertainment verandah (photo below) with cushioned Bamboo furniture, slate top pool table and views for the soul.
Step-in fountain off entertainment veranda.
Triple carport with store / generator room plus additional carport / loading bay off the kitchen & walk-in pantry.
Covered Barbecue Pavillion.
Two Mediterranean-styled, en suite Guest rooms with private patios & enticing sea views.

The Main Lodge and detached Guest rooms sit upon the top 2 acres plus an easily maintained 10 acres leading down to the beach.
10 foot high ceilings with Crown mouldings throughout.
The lower Terrace offers additional parking for visitors and separate stairway access to the guest rooms.
This terrace also features a Pond & Fountain, against the background of a solid timber Pergola on Gothic columns.
- Main house & Guest rooms floored throughout with quality, imported tiling.
- Multi-speed, remote-controlled ceiling fans throughout all units.
- Air conditioned, en suite master bedroom, main lounge and kitchen.
- Two fresh water ground wells plus large fresh water pond.
- Two new house pads with separate driveway access & great sea views have been cleared and leveled. These offer an ideal position for either an additional house, Chalets or more Staff accommodation.
- The Main house and detached guest rooms freshly re-painted in 2020.
- A new Caretaker's cottage completed in 2019 at the Beach entrance gate to house staff.

Services :
- Main grid Electricity, plus a back-up 3000va super silent Honda Generator hard wired to all accommodation units.
- Fresh Water is harvested, filtered, stored in 15 tanks (current capacity 30,000 litres / 5500 gallons) and supplied hot & cold under pressure. There is also the option to truck water from facilities in the Suangpai Village.
- The Suangpai Municipal water pipeline project started in May 2019 and completion is expected by end September early October 2020. This will bring fresh water supply directly to the Beach Gate.
- Telecommunications – 3G to 4G connectivity.
- Satellite High definition TV reception.
Other features :

- Coral reef less than 100 metres off the beach.
- Private beach access for convenient sea entry by foot or boat.
- Nearby islands of Pulau Pelambangan and Pulau Banggi can be seen clearly from the Main house lodge & Chalets
and are reachable boat within 45 minutes, in calm sea conditions.
Miscellaneous:
· Year round warm climate - no need for seasonal wardrobe changes !

Clear turquoise sea & refreshing hilltop breezes

·
A striking variety of wildlife: birds, butterflies, fireflies, monkeys, civet cats, monitor lizards & two species of deer.
An abundance of the Tongat Ali Tree (Malaysian nature's answer to Viagra !) grows on the property.

· Spectacular views .
· Peace and tranquility. Here in the Kudat Province there are no Tsunamis, Earthquakes, Hurricanes to worry about.
· Australian roofing system.
· High Income potential
· Low municipal Rates.
· Safe and secure.
Kudat Town :
- Excellent library. Restaurants. Shops. Supermarkets. Esplanade. Night markets. Sports Stadium. Local Airport.
- 18 hole golf course & club / restaurant.

- New Marina with nearby yacht-haul out facility.
- Growing expat population and international yachting community.
- Rich multi cultures of friendly local Sabah tribes, Rungus, Peninsula Malay, Hakka Chinese, Philippinos, Indonesians & Indians.
- Well stocked vegetable, fruit and fish markets – Kudat is renowned for its rich fishing ground.
Within reach :
- Northern tip of Borneo – 10 minutes drive.
- Gong making, Honey farms, Bead making & Longhouses all within 25 minutes drive.
- 2 1/2hr drive to the Sabah state capital of Kota Kinabalu & International Airport.
- 20 minutes drive to Kudat Airport (Return flights to/from KK three times a week).

- Orangutans, Proboscis monkeys, Clouded Leopard, Rhinos and Pygmy elephants within driving distance.
For more information on this property email : marudubreeze@yahoo.co.uk
Note : For more images & drone footage of this property and environs check out the Picture Gallery page.